This workshop will focus on heritage gardening methods. Old tools and techniques for lawn and meadow cultivation will be practiced during the workshop. The idea is to develop a deep sense of practical garden history and garden conservation. With the scythe training, the aim is to develop sufficient skills to make the participants tradition bearers for this crucial aspect of meadow cultivation and care for biodiversity. The workshop is over four days to provide sufficient time for developing these craft skills among the participants, not just to demonstrate techniques. Another theme for the workshop is to highlight the latest knowledge regarding sustainable cultivation of meadows and historic lawns as well as looking at modern alternatives to lawns.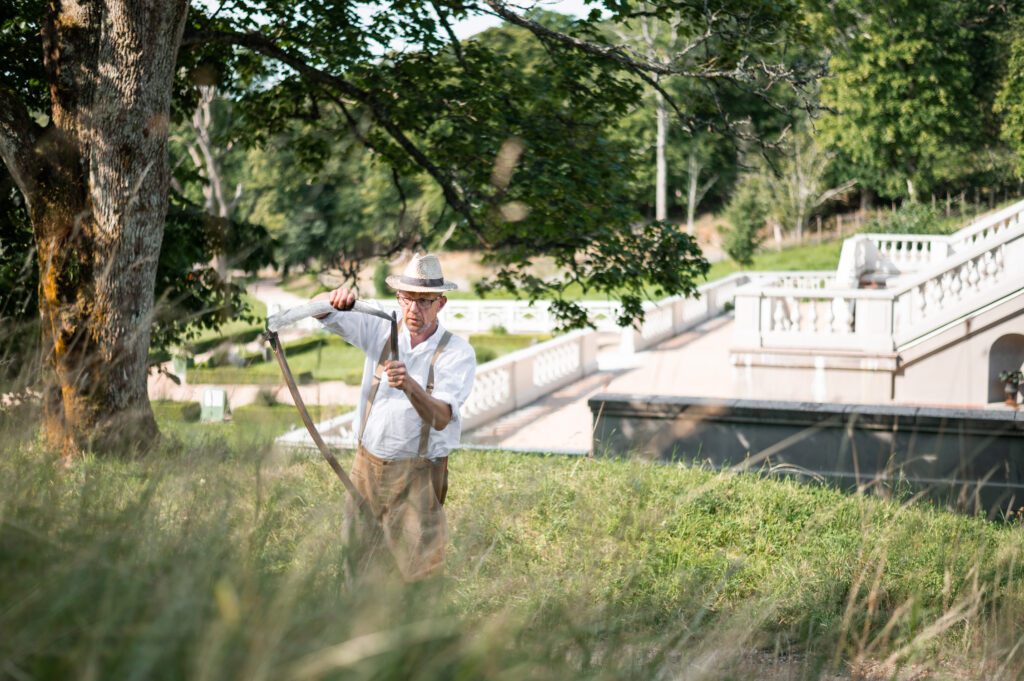 The practical workshop will give the participants the chance to take part in the actual cultivation and discuss topics like: How to work with authenticity, biodiversity and social values connected to lawns and meadows in historic gardens.
The apply-button is now available in the Overview Project Activities and we encourages all interested to show their interest by sending in an application.