Gunnebo House and Gardens is a neoclassical villa from late 18th century located 10 kilometers outside Gothenburg in Western Sweden. It is a cultural reserve and consists of buildings, gardens and landscape. Gunnebo is visited by approximately 450 000 visitors each year. The whole estate was designed by the city architect in Gothenburg, Carl Wilhelm Carlberg in the 18th century. More than 200 of the original drawings by Carlberg have been preserved and are today used as invaluable sources for reconstruction and maintenance by the craftspeople at Gunnebo. The villa and the gardens are presented to the visitors by guided tour and public events. The estate has its own restaurant serving local organic produce partly from the kitchen gardens at the site and a shop. Gunnebo House and Gardens is open all year round free of charge. The Villa and its surroundings were taken over by the local authority and transformed into a historic house museum in 1952. From the mid-1990s the lost gardens and buildings have been reconstructed. One central component in the reconstruction projects have been traditional crafts.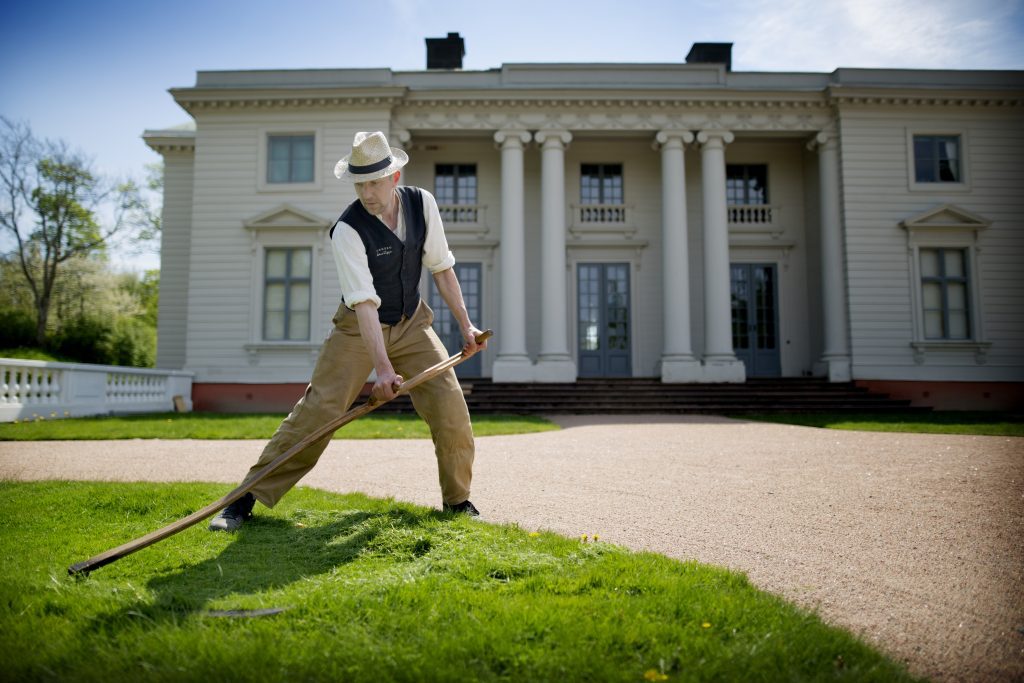 Gunnebo also offers vocational training in horticulture, passing the knowledge and skills of garden and nature
conservation on to the students. Gunnebo's staff is highly competent in the traditional crafts of building, garden and
landscape restoration. The estate is today generally considered as a leading organization for such reconstructions. It is led by Stefan Günther, Property Director and specialist conservation architect with a PhD in architectural history and Joakim Seiler, Head Gardener with a PhD in garden conservation, both highly relevant for this project. Previous EUprojects at Gunnebo have been "Reviving the 18th century" 1996-1999. This project was financed by EU structural funds Goal 3, the municipality of Mölndal (now City of Mölndal) and the Swedish state. In December 1999 the project was completed. The reconstruction project was granted the Europa Nostra Award in 2003. In 2003-2006 another EU-project took place. It was "Reviving the 18th century: Phase II". In this project the wings and the new kitchen garden were reconstructed. It was financed by EU, the Swedish State and the City of Mölndal. It was a vocational training project with 150 participants.